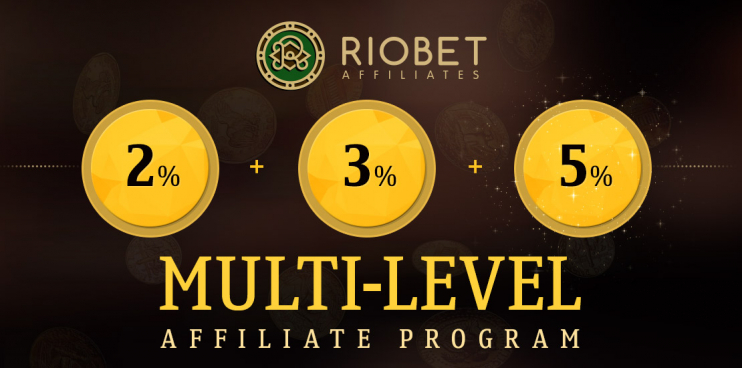 Multi-Level Affiliate Program
16 Jan, 2019
Riobet Affiliates has become Multi-level!
Please see the formula for sub-affiliate commission calculating: Every partner gets 5% of his Sub 1 commission + 3% of Sub 2 commission + 2% of Sub 3 commission.

Each partner at any level is a top partner himself and receives a summary commission for the three levels of the sub-affiliation. That is, all partners are equal.

But now you have the opportunity to get additional profit by attracting new partners and building your own network.

In order to create a sub-affiliate link, please select the "Affiliate Program Link" and activate it by clicking </>.

When searching for banners, select "Product / Other" - Sub-Affiliation in the filter. Also, we have a video to promote Riobet Affiliates.

Latest NEWS